POSTS
Chief Community Officer
- 1 minute read
Late last week a package arrived at work. My office mate and I decided we should wait until more people were around before I opened it.
I knew Oliver Bertuch had sent it because he told me it's not a bomb. I met Oliver in Berlin in February at an event called Open Science Days where I gave a talk about Dataverse. He had been contributing to Dataverse for months and it was great to finally meet him. I put a couple pictures of the two of us hanging out on Twitter back then.
Today at standup I opened the box and to my surprise and delight I saw that Oliver had given me an award for the "Chief Community Officer." Here's the pic of the unboxing I put on Twitter: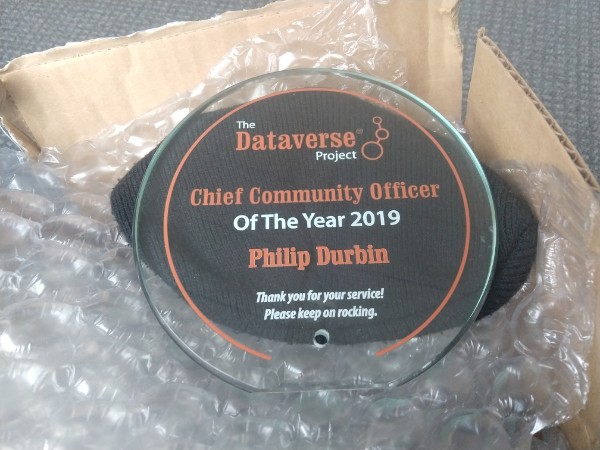 I am absolutely humbled by this act of generosity. Thank you, Oliver!